A clean gas transition in the Mediterranean can help Europe reduce its risky dependencies on fossil fuels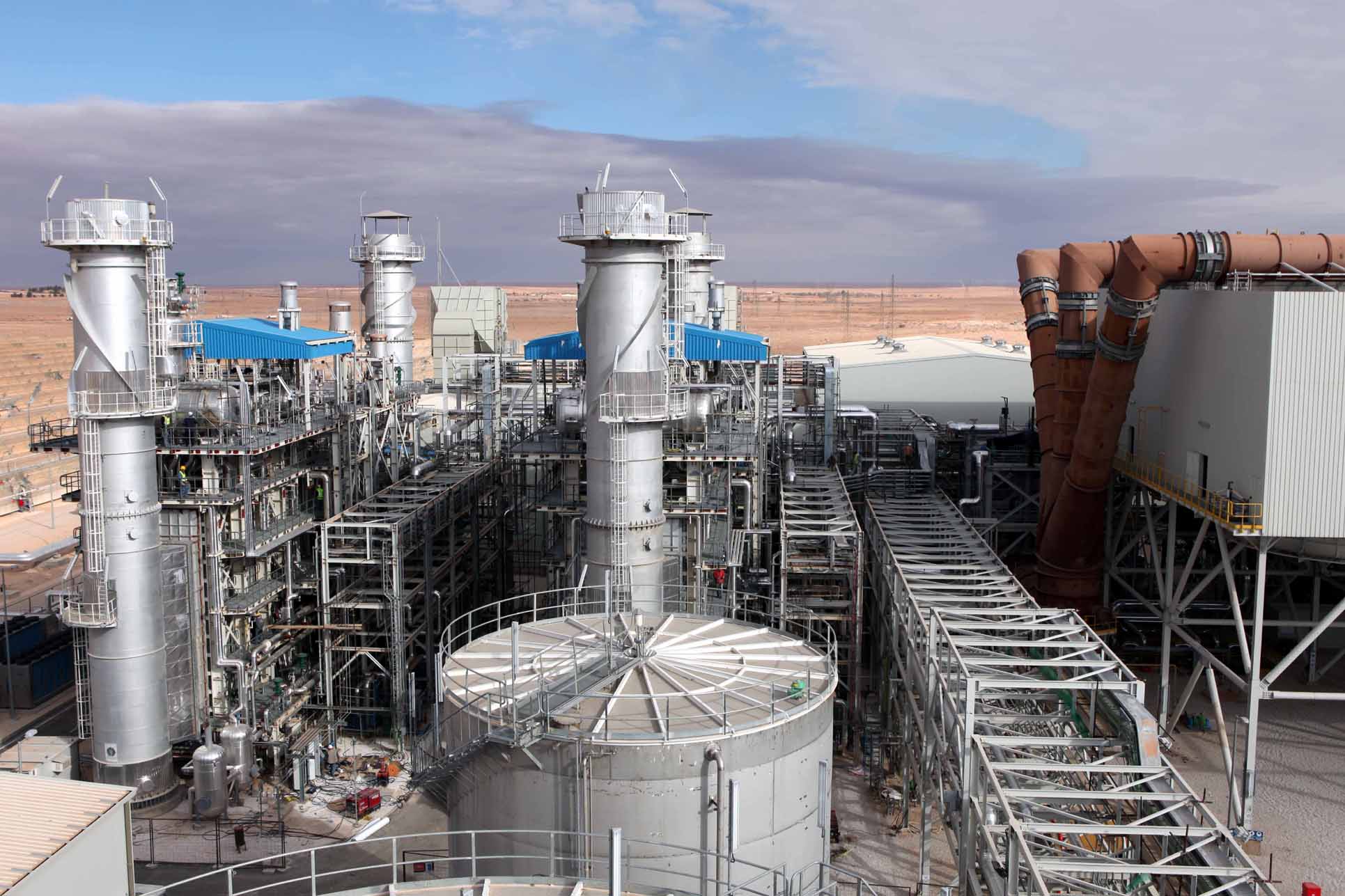 ---
Russia's invasion of Ukraine has highlighted the urgent need for EU Member States to eliminate risky energy dependencies.
Such dependencies weaken the government's bargaining power at diplomatic tables and have serious economic consequences. Estimates from the Bruegel think tank found that European gas purchases earn Kremlin coffers around 400 million euros a day on average, including some 92 million euros from Italy. A question that is far from irrelevant, with many arguing that Europe is funding Putin's war and not really being effective at imposing sanctions.
The EU sends Russia $450 million a day for oil and $400 million a day for natural gas, according to calculations by analysts at the Bruegel think tank in Brussels.https://t.co/DPruXhdyYO

— Financial Express (@FinancialXpress) April 21, 2022
In this context, Europe seems to have a clear plan: REPowerEUa strategy drawn up in March 2022 by the European Commission to tackle the energy crisis and end dependence on Moscow "well before" 2030. The plan aims to diversify supplies and accelerate renewable energies and the efficiency, with a view to reducing Europe's dependence on Moscow. fossil fuels.
The European Commission's plan also seems to correctly combine the concepts of energy and climate security, pointing out that European gas demand is expected to fall by 40% in 2030 compared to 2021.
The energy crisis, however, is not the only challenge facing Europe. As the latest IPCC report warned, responding to the climate crisis is equally urgent.
Last week the #IPCC published the third part of its sixth assessment report, examining ways to limit and prevent human-made emissions that contribute to #global warming.

"It's now or never if we want to limit warming to 1.5°C." – Jim Skea, Co-Chair of IPCC Working Group III pic.twitter.com/R3wH7fVRcM

— IPCC (@IPCC_CH) April 11, 2022
European governments, spooked by a Moscow gas tap shutdown, as was the case in late April for Poland and Bulgaria, and driven by the need to find alternative suppliers, have identified the Mediterranean as a region — primarily the Algeria and Egypt — of prime importance for gas supplies.
Algeria and Egypt must become strategic partners in the clean gas transition. To do this, it is above all necessary to significantly increase the share of renewable energies in the electricity mix of these two countries. This would make more gas available for export to Italy and Europe.
In this sense, it is important to note that electricity production in Algeria depends almost exclusively on gas (in Egypt, oil and hydroelectricity are a much larger component). Increasing the share of renewable energies in the electricity mix to 20% in one year would "liberate" 11.5 Gm3 of gas for export (7.9 Gm3 in Egypt and 3.7 Gm3 in Algeria).
In Algeria, the fifth largest gas flaring country in the world, 13.5 billion cubic meters of gas released from industrial processes such as oil extraction – gas that would otherwise be flared (burnt and wasted) or vented (released into the atmosphere) – could be added to the country's potential gas exports.
Adding the latter 13.5 bcm of natural gas to the 11.5 bcm of gas "released" for export through renewable electricity production, and taking into account the remaining export capacities of the two countries, we would obtain thus 24.5 Gm3 of additional gas available for export.
Initiating the green transition in the energy sector in North African countries involves complex challenges, including deep regulatory reforms, the availability of significant financial resources and the deployment of technological expertise.
A good practice can be Partnership for a just transition signed by the European Commission (with France, Germany and the United Kingdom in the lead) with South Africa during COP26 in Glasgow. This partnership aims to initiate the transformation of the South African energy sector and accelerate its exit from coal.
Ensuring a just transition is a priority for the EU, both at home and abroad.

With a partnership for a just energy transition, the 🇪🇺, 🇺🇸, 🇬🇧, 🇩🇪 and 🇫🇷 aim to help South Africa accelerate the phase-out of coal and develop renewable energy. #EUatCOP26 #COP26

— European Commission 🇪🇺 (@EU_Commission) November 2, 2021
Today, the European Union and its Member States bordering the Mediterranean could offer support for the creation of similar collaborative platforms to secure know-how and stimulate public, private and philanthropic investments to undertake an accelerated process towards a clean and fair energy transition in line with the climate ambitions of the beneficiary countries.
Algeria and Egypt could be the first two Mediterranean countries with which to build this form of strategic partnership. Given its geographical, political and diplomatic profile, Italy could in particular play a leading role in coordinating European support for the energy transition in Algeria, in collaboration with the European Commission.
Establishing a partnership between Europe and the Mediterranean for the clean gas transition would benefit both European and North African countries.
Through stable partnership relations, Europe would obtain increased supplies of gas – a total of 24.5 bcm – thus covering a significant part of the additional supplies identified by the REPowerEU plan.
For Algeria and Egypt, exporting larger quantities of gas at current prices (which are expected to remain high over the next two years) would allow higher revenues than those obtained on the domestic market, where subsidies remain (especially in the Algerian case) which turn into unproductive public expenditure.
New investments in the expansion of gas production and transport would commit Europe in the long term and make the EU dependent on a region, the Mediterranean, with high geopolitical fragility and risks of supply disruptions .
---
Related Articles:
EU to reduce reliance on Russian gas with new plan | REPowerEU: the EU's plan to rapidly reduce dependence on Russian energy and tackle the climate crisis
---
Investments in the Mediterranean energy transition would, however, be valuable in the long term as they would help reshape the region's socio-economic systems in a more inclusive manner while shielding governance systems from the destabilizing consequences of diminishing oil rents. and gas resulting from European decarbonisation. .
Finally, through the development of renewable energies, mitigation policies are put in place, identified as necessary by the latest IPCC report to prevent global warming from exceeding the objectives of the Paris Agreement.
Indeed, the Mediterranean is particularly exposed to the impacts of climate change such as sea level rise, which endangers coastal ecosystems, human settlements, infrastructure and tourism, as well as water scarcity. and soil drying, which threaten agriculture, water supply for housing, and industry.
These impacts can lead to economic, social and political instability, with consequences for Europe as well.
It seems clear that the advantages of a clean gas transition strategy for the Mediterranean are multiple. Europe, by taking advantage of existing infrastructures, in particular those of Italy and Spain, would be able to secure in the short and medium term up to 40% of new gas supplies to compensate for the dependence on Russian gas. .
The renewable energy sector represents a unique opportunity to stimulate employment through project development, manufacturing, transport and logistics, sales, construction, installation and maintenance.
Partnerships such as those sought with Algeria and Egypt are currently under consideration by the German G7 presidency. In view of the presidency of the G7 in 2024, Italy could contribute to this reflection by committing to gradually build a Partnership for a clean gas transition in the Mediterranean.
The Russian invasion of Ukraine has called into question the effectiveness of economic interdependence in maintaining peace, asserting that interdependent relations and Europe's role in the world must be revised. Energy security is inseparable from climate security, for which a resilience strategy must be put in place.
With Clean Gas Transition Partnerships, starting with its Southern Neighbourhood, Europe and its Member States have the opportunity to integrate energy security and climate security while strengthening Europe's position in the world.
---
Editor's note: The opinions expressed here by Impakter.com columnists are their own, not those of Impakter.com — In the featured photo: The Hassi R'mel plant in Algeria. Featured photo credit: Wikimedia Commons.