A gas crisis in perspective | Political economics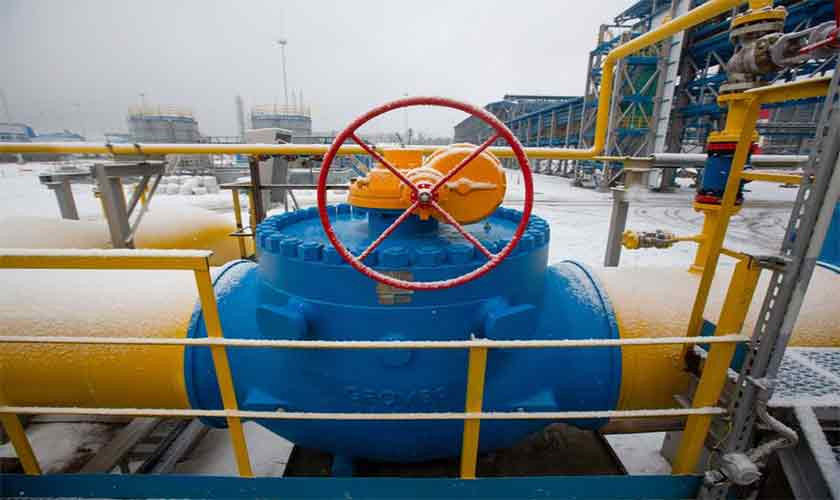 George RR Martin, author of A song of fire and ice, which was adapted for the hit television series, game of thrones, celebrates the expression "winter is coming". I think that paints a picture of a situation the world is facing right now. The onset of winter, as depicted in the series, as an explanation for a contraction in economic activity.
The recent high global inflation and disruptions to economic activities due to the conflict in Europe and the Covid-19 pandemic have brought us to the brink of a deep recession.
Over the past twelve decades, abundant energy resources have been a driver of economic development. Petroleum products played a major role in this. The world's energy needs include electricity, transport and heating.
According to ourworldindata.com, 84% of the energy consumed today comes from fossil fuels – coal, oil and natural gas. In addition to the climate change impacts of these energy sources, economic price and market dynamics are serious threats to the sustainability of the global economy.
Not all regions of the world have fuel reserves. Those with easier access to natural resources have created an oligopoly in the form of the Organization of the Petroleum Exporting Countries (OPEC) and OPEC+.
These oil-exporting countries decide the quantity and price to offer to importing countries. Importers are always penalized by the terms and conditions established for trade by exporting countries. The reciprocal export strength of importers plays a major role in securing these trade agreements.
Such an agreement was concluded between the Soviet Union and West Germany for the supply of natural gas and the reciprocal supply of steel in the 1960s. In the history of energy agreements, these are one of the oldest agreements despite changing demographics on both sides with the dissolution of the Soviet Union and the merger of West and East Germany. The supply of gas from Russia to Germany and to the European Union via Germany continued.
A technical milestone was reached in 2011 when the Nord Stream gas pipeline was replaced by the Nord Stream 2 which crosses the Baltic Sea from Vyborg and Ust-Luga in Russia to Greifswald in Germany. These gas pipelines are the main source of natural gas for Europe, especially for Germany.
The supply of natural gas from Russia to Europe has repeatedly been used as geopolitical leverage by the Russian government. This year, asserting its claim to Russian-speaking areas of Ukraine, Russia attacked the country. The move was widely condemned. A number of Ukrainian citizens have migrated to other European countries. Several EU member countries, especially Germany, however, continued to receive natural gas from pipelines.
As winter approaches, EU countries' dependence on gas for space heating makes them even more vulnerable to the political economy of natural gas. At the end of September, it was reported that part of the pipeline had been damaged in the Balkan Sea. A harsh winter is expected in EU states. Several EU member countries have already drawn up plans to reduce energy consumption.
Humans, it seems, are better at reacting to situations than proactively managing risk. Even though EU states are at the forefront of the clean energy transition, nearly half of their energy needs are met by fossil fuels. This makes them vulnerable this winter.
Pakistan is one of 80 countries for which the EU is the main export market. A loss of purchasing power in Europe can result in a loss of orders. Our exports to the EU mainly include textile and leather products. These exports could decline next year.
High inflation, in addition to the limited availability of energy and ultimately its accessibility, will lead to a decline in the purchasing power of EU companies. The largest EU economies like Germany must continue to use fossil fuels to maintain their status.
The EU is an important player in international trade and the economy. The negative impact on its economy will affect the global economy in several ways. The demand for natural gas and oil from alternative sources will increase and disrupt supply worldwide. The market will move towards low-risk sales to developed countries and away from high-risk sales to developing countries.
The closest alternative to piped gas is liquefied gas. It requires significant investment in infrastructure development for the storage and processing of liquefied natural gas (LNG) to be made useful. The infrastructure has been planned or is being built in the EU. Once developed EU countries are listed as LNG importers, the LNG market will become stricter and may refuse credit-based payments.
The risks associated with EU gas demand also have implications for countries like Pakistan. Pakistan is one of 80 countries for which the EU is the main export market. A loss of purchasing power in the EU can lead to a loss of export orders. Our exports to the EU mainly include textile and leather products. These exports could drop drastically over the next year.
On the other hand, our dependence on oil and LNG will considerably impact our daily work. Falling foreign exchange reserves could force us to buy high-priced fuel. New market players can offer more attractive payment offers to entrepreneurs. This can increase energy prices and impact energy supply. While the short-term outlook is bleak, medium- and long-term strategies can help countries like Pakistan become sustainable economies.
First, the development of indigenous resources should be a priority. We need to start working towards in-depth technology adaptation and best practices to prepare the most efficient wells and use our refineries to locally produce high quality petroleum products.
The Thar coal-fired power stations are a step towards this indigenization of the energy mix. The inauguration of the Thar Coal Mining Facility Extension is a positive step in this regard. This suggestion is only valid in the medium term. In the long term, we have to get rid of fossil fuels.
Second, we need to set sectoral priorities apolitically. Emphasis must be placed on sustainable development. The priority should be industry, followed by residential and commercial units. Prioritization within industries should favor exports. We need to diversify our exports.
There might be options for energy efficient products. ICT-enabled exports can help us build useful dollar reserves.
Third, we need better diplomacy with neighboring oil countries. The establishment of economic corridors linking the Arabian Sea to the various neighboring countries, in particular the China-Pakistan Economic Corridor (CPEC) and the Central Asian Regional Economic Cooperation (CAREC) are opportunities that must be exploited to exploit the energy sustainability opportunities as well as effective business relationships.
Prioritizing projects like the Turkmenistan-Afghanistan-Pakistan-India (TAPI) pipeline can help in the long run. This will require effective diplomacy with all regional players and international powers.
Fourth, Pakistan must move towards renewable sources. There is great potential in the form of perennial rivers, solar irradiation and wind corridors.
Consider Pakistan as a developer of technology in this field, instead of just a user of technology. We need to develop policies that allow renewable energy companies to transfer their technology and develop research and development centers in Pakistan. We need to emphasize sustainability in our power plant development practices. The development of macro-level energy storage technologies can also reduce import dependency.
---
Winter precedes Center for Private Sector Engagement at SDPI and tweets at @ahadnazir783