Drought in UK and Europe alters food and energy supply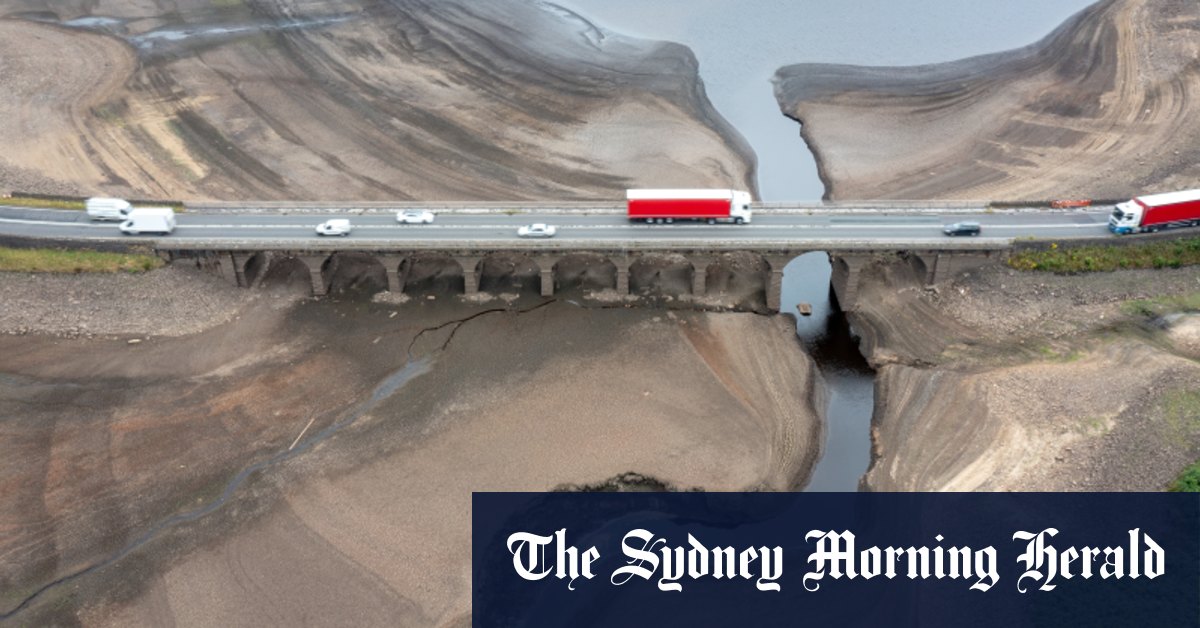 "The exceptional drought we are currently experiencing has deprived many communities of water supplies and is a tragedy for our farmers, our ecosystems and for biodiversity," his office said in a statement on Friday.
"Faced with this historic situation, the Prime Minister has decided to activate the interministerial crisis unit and calls on everyone to preserve our water resources."
In Germany, levels on the Rhine, which is used to ship everything from fuels to chemicals, paper products to grain, fell to a new low on Friday, further restricting the distribution of coal, gasoline, of wheat and other commodities amid a looming energy crisis.
The water level at Kaub near Frankfurt, a key waypoint where the channel is shallower than elsewhere on the river, is expected to fall below 40cm, a level at which it is no longer economical for many barges to transit through the river.
The river crisis is of particular concern for landlocked countries in central and eastern Europe that normally get their fuel supplies via the Rhine, according to the International Energy Agency.
"We expect this situation to continue towards the end of the year," said Toril Bosoni, head of the IEA's oil market division, in an interview with Bloomberg Television on Thursday.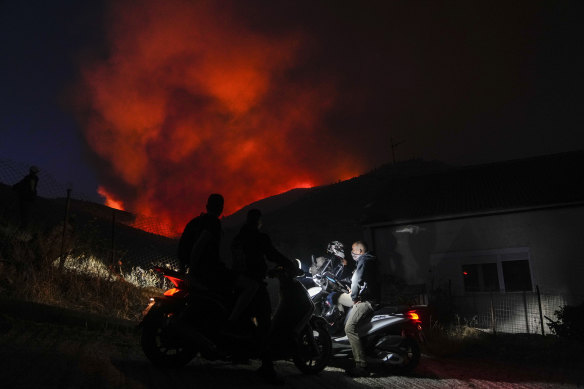 The Italian government declared a state of emergency in five regions in early July due to a drought, which its environmental agencies cited as the worst in 70 years.
About a third of Italy's population, about 17 million people, and more than half of the country's pigs and cattle live around the Po, the country's longest river, where water levels are now a tenth of the annual average.
The production of risotto rice in the Po Valley is seriously threatened as the rice fields dry up and become toxic.
"There are two categories of causes for this water crisis: The first is the rainfall deficit of the last three years. The general rise in temperatures also contributes to this; there is no doubt that climate change is having an effect," outgoing Prime Minister Mario Draghi said last month.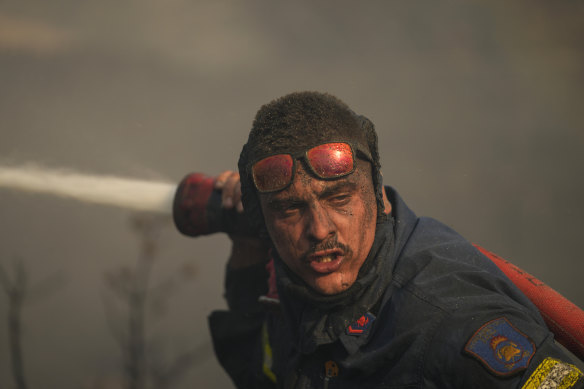 Brussels estimated that drought-related damage would cost the EU around €9 billion a year (A$12.9 billion), rising to €40 billion a year if global warming reached 3 degrees.
Temperatures have already risen by at least 1.1 degrees since pre-industrial times, scientists say.
Climate change is expected to increase the risk of drought in many vulnerable regions of the world, especially those with rapid population growth, vulnerable populations and food security challenges, according to a United Nations report Drought in figures, scheduled last month.
Over the next few decades, 129 countries will experience an increase in drought – 23 mainly due to population growth and 38 due to their interaction between climate change and population growth.
The Netherlands declared a national water shortage last week while Polish authorities introduced restrictions on rivers, including the country's longest, the Vistula, where levels are at record highs. In Warsaw, ferry services on the river were suspended for a week last month due to low water levels.
In London, a supermarket has imposed a limit on customers buying bottled water multipacks after a drought was officially declared. The Aldi supermarket in Haringey put up signs telling customers they could only buy five individual bottles of water each, while the limit for multipacks was three per person.
The signs said the policy was "due to high demand" in hot weather, adding: "Limits are needed to help you and your neighbors find the products you need."
Experts say only 'exceptional rains' in the south and east of England over the autumn and winter would ensure that water supplies return to normal before 2023, meaning the restrictions could last until next year.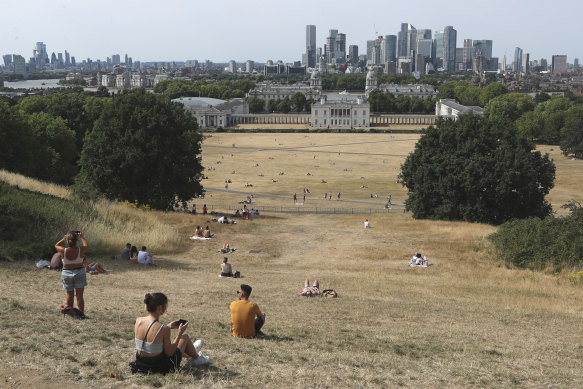 "The autumn-winter period as a whole will be key in dictating what the water resources situation will be like as we approach 2023," said Jamie Hannaford, a hydrologist at the UK Center for Ecology and Hydrology.
The UK Environment Agency said the total stock of water in England's reservoirs at the end of July was 65% of normal capacity – the lowest level for this point in the calendar year since 1995.
Environment Minister Steve Double said parts of the country had the driest July on record.
"All the water companies have reassured us that essential supplies are always safe, and we have made it clear that it is their duty to maintain these supplies," he said.
"We are better prepared than ever for spells of dry weather, but we will continue to closely monitor the situation, including the impacts on farmers and the environment, and take further action as necessary."
Get a grade directly from our foreigner correspondents on what's making headlines around the world. Sign up for the weekly What in the World newsletter here.