Inside Housing – News – Housing association builds 'Europe's first plastic-free housing estate'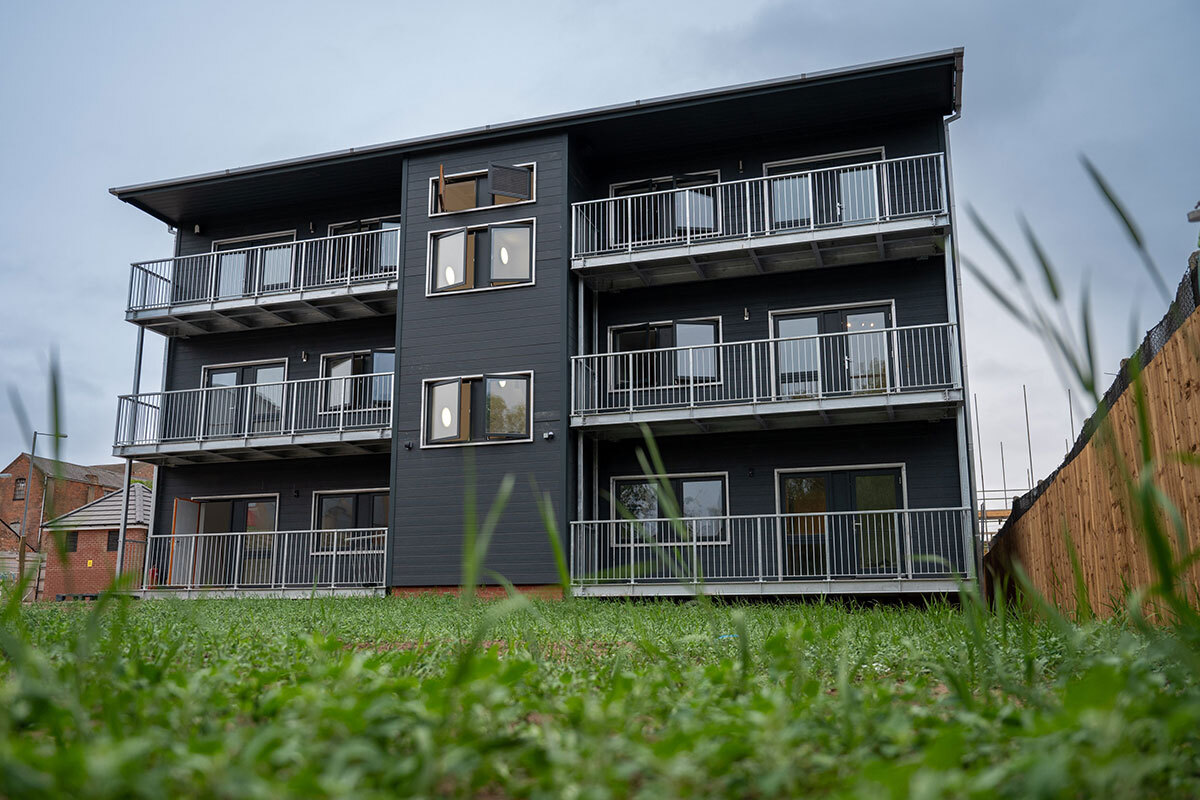 New
16.08.22
2:00 p.m.
by Grainne Cuffe
A housing association has built Europe's first virtually plastic-free housing development in the West Midlands.
Virtually plastic-free development in Redditch
dividing lines
---
A housing association has built Europe's first virtually plastic-free housing estate in the West Midlands #UKhousing
---
Owned and built by housing association GreenSquareAccord, the £1.3million project in Redditch, Worcestershire, consists of 12 affordable one-bedroom homes built using carefully selected plastic-free alternatives to reduce the environmental impact.
The development has received over £800,000 in EU funding from the Interreg North West Europe Funding Partnership, a program which supports innovative and sustainable projects.
The homes, built on the site of a former factory parking lot, were constructed using wood panels sourced from GreenSquareAccord's low-carbon manufacturing facility, LoCaL Homes.
Each apartment offers plastic-free alternatives, such as wooden kitchen units and aluminum window frames. Wiring uses mineral-based insulation rather than the usual plastic, and solar thermal heating systems are also installed.
Carl Taylor, Deputy Director of New Business at GreenSquareAccord, said: "We have reinvented what it takes to build a home by removing virtually all plastic elements from the building and replacing them with non-plastic materials.
"While challenging, this project demonstrates what is possible and sets a new benchmark in the sustainable building industry."
He added that the aim of the project is "to influence others to adopt our approach" and remove plastic elements from their constructions, "helping to create a more sustainable building sector".
The project was born out of a collaboration between Redditch Borough Council and the owner of 25,000 homes.
It is part of the Circular Housing Asset Renovation & Management partnership, made up of representatives from four European countries: the United Kingdom, France, Belgium and the Netherlands.
Ad Straub, Associate Professor of Public Commissioning in Construction at TU Delft, the lead partner in the Interreg bid, said: "GreenSquareAccord's virtually plastic-free homes show a next step in building circular housing taking into account environmental considerations. life cycle assessment applying bio-based construction and consider dismantling.
Sign up for our development and finance newsletter