Oil and gas embargo against Russia serves 'Europe's best interests'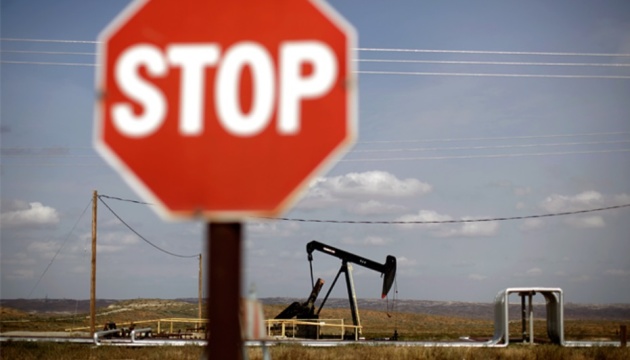 Ukraine is convinced that the sanctions on Russian gas and oil supplies are also in line with the long-term objectives of the European Union itself.
Ukrainian Foreign Minister Dmytro Kuleba told reporters in Brussels on Monday ahead of a meeting of the EU Foreign Affairs Council, according to a Ukrinform correspondent.
"I am in Brussels today to participate in a meeting of the EU Foreign Affairs Council. There are two big issues on the agenda. The first is the sixth EU sanctions package. all how this saga ends. I would like to remind you that every day European countries continue to pay millions of euros to Russia for gas and oil, and that this money is then used to finance the war machine Russia, its aggression and its atrocities," Kuleba said.
According to him, this situation is in contradiction with the whole of the European Union which, on the one hand, supports Ukraine and, on the other hand, continues to pay Russia, which allows the Kremlin to continue the destruction on Ukrainian soil.
"In our view, it shouldn't work like that. Therefore, imposing sanctions on gas and oil trade serves the best interests of Europe, not just Ukraine," the Ukrainian diplomat added.
According to him, another issue on the agenda of the meeting of European ministers is the discussion on granting Ukraine the status of a candidate for EU membership.
"We are convinced that this time has come. We will work with all EU Member States, as well as the European Commission, to achieve a positive outcome and make Europe stronger, safer and more prosperous in the long run. term," Kuleba said.
He noted that he had taken advantage of this visit to discuss with his colleagues from the European Commission post-war normalization issues, including issues such as the reconstruction of Ukraine, humanitarian demining on its territory and many other questions.
"We have many positive bilateral issues on the trade agenda. The European Union is opening its doors to trade with Ukraine, and we are very grateful for this. Global food security remains a major issue for all of us. a big problem – how to lift the Russian blockade of Ukrainian ports and allow the continued export of Ukrainian agricultural products to the world market to prevent famine in Africa, Asia and other parts of the world," Kuleba said.