Russia threatens to cut gas supply to Europe by shutting down Nord Stream 1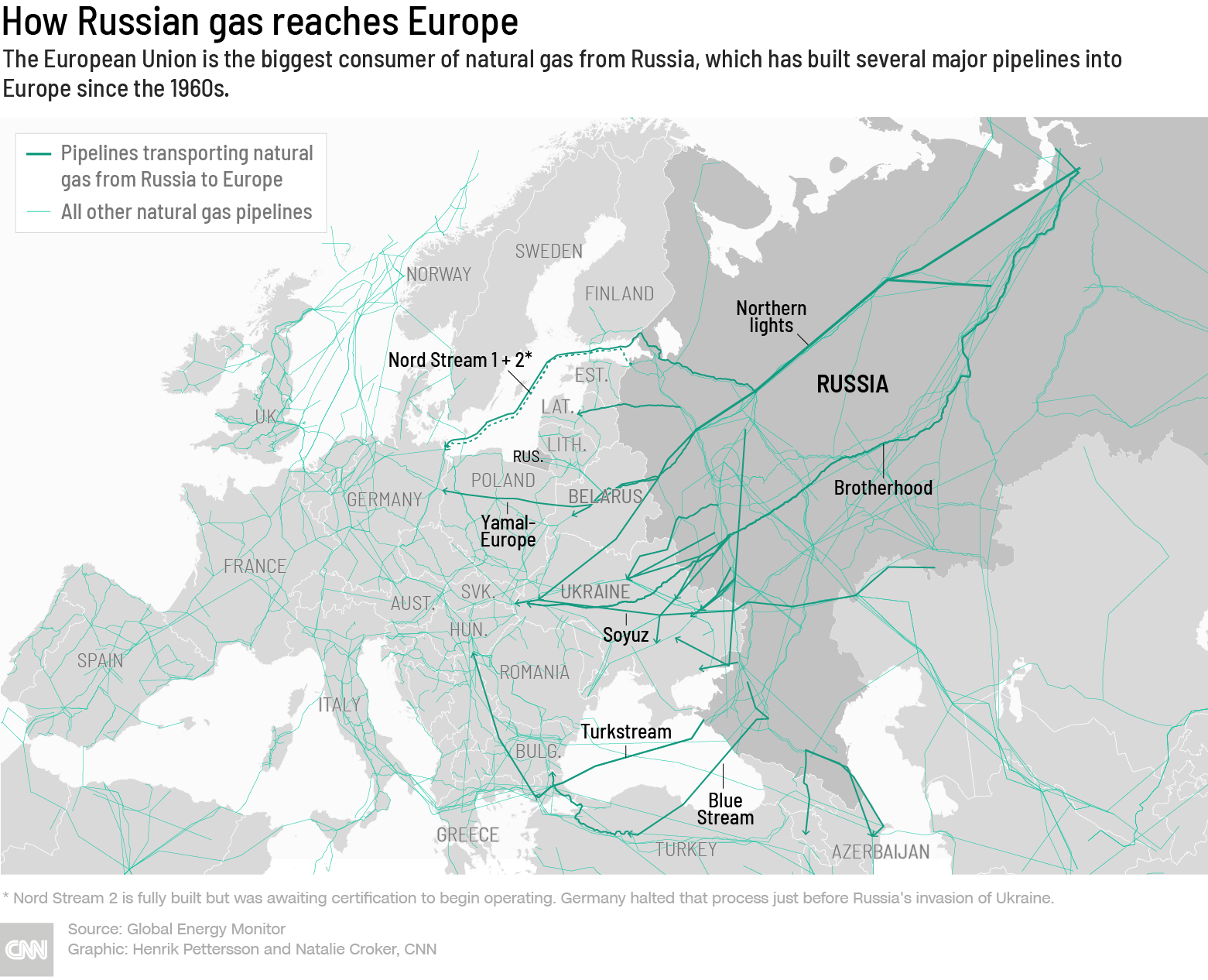 Shell announced on Tuesday its intention to stop buying Russian crude oil and its intention to withdraw completely from the Russian energy industry.
The energy giant said it plans "to withdraw from its involvement in all Russian hydrocarbons, including crude oil, petroleum products, gas and liquefied natural gas (LNG) in a phased manner, in accordance to new government guidelines.
It added in a press release that, as a first step, it would halt all spot purchases of Russian crude oil and close "its gas stations, aviation fuels and lubricants operations in Russia."
"We are fully aware that our decision last week to buy a shipment of Russian crude oil to be refined into products like petrol and diesel – although it was taken with security of supply at the forefront of our thinking. – was the wrong one and we are sorry," said Shell CEO Ben van Beurden.
"As we have said before, we will commit the profits from the limited and remaining quantities of Russian oil that we process into a dedicated fund. We will work with aid partners and humanitarian agencies over the coming days and weeks to determine where funds from this fund are best placed to mitigate the terrible consequences this war is having on the Ukrainian people."
Van Beurden added that "the current threats to stop pipeline flows to Europe further illustrate the difficult choices and potential consequences we face as we try to do so."
Shell announced last week that it would end its partnerships with Russian energy giant Gazprom in light of Russia's invasion of Ukraine.
The news comes a day after British Prime Minister Boris Johnson said coordinated energy sanctions against Moscow, including a ban on Russian oil, were still "very much on the table".
Speaking at a press conference on Monday alongside his Dutch and Canadian counterparts in London, Johnson said it was the "right thing" to walk away from Russian hydrocarbons.
On Sunday, US Secretary of State Antony Blinken told CNN's Jake Tapper that the US was "now talking with our European allies and partners to find a coordinated way" to ban Russian oil.
Responding to a question about whether Blinken was wrong in his remarks, Johnson replied, "No, I don't think Tony Blinken was wrong."
Countries need to think about how to move away from Russian hydrocarbons "as quickly as possible", Johnson added.
Johnson continued, "We're going to work together to make sure we have all the substitutes and supplies we need."